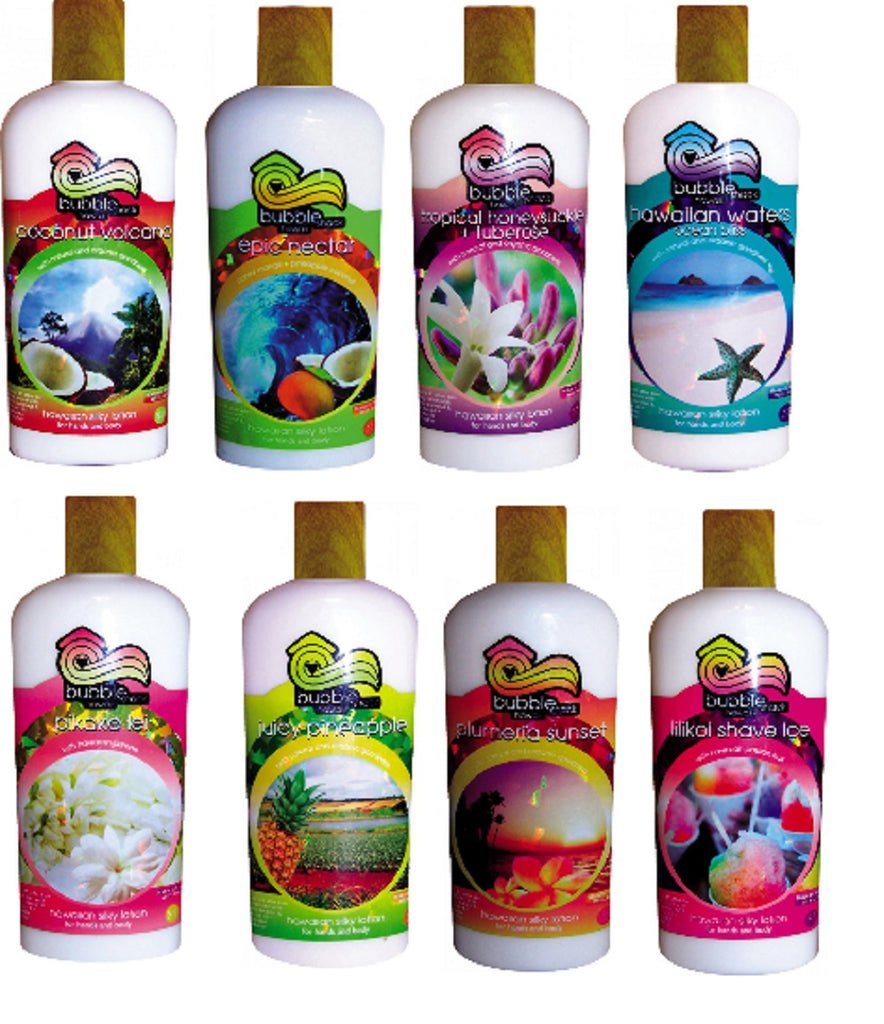 Bubble Shack is an approved vendor of PETA. Their products are 100 percent vegan. Bubble Shack believes in supporting the local economy. Their raw materials are purchased ethically and are grown sustainably and all products are Handmade in Hawaii!
Bubble Shack's Hawaiian body lotion and other bath and body products are formulated by a team of fabulous chemists that specialize in natural and organic product formulation. They ensure that each product, from the organic soap to the coconut butter body lotion, is properly preserved with natural ingredients and all formulation ratios create ideal product performance.

Bubble Shack products do not contain sulfates, parabens and many other toxic ingredients that other bath and body products include. All of their organic soap products are ocean and reef friendly so they can be used at outdoor showers.
Additionally, their organic soy candles, handmade soaps, and Hawaiian body lotion and washes are all biodegradable.

Most Bubble Shack products include Hawaiian spring water. As some of the purest water in the world, this is a big part of what makes their products soooooooo good. Nothing compares to Made in Hawaii!

I don't think I even need to mention...all their products smell AMAZING!